Guangzhou Hotels in Tour Package

Lihua Hotel, Guangzhou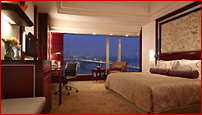 Shangri-La Hotel Guangzhou






Guangzhou And Guilin Combo
About Guangzhou Local Tour

Guangzhou is the capital of Guangdong Province. With a history of over 2800 years, it has always been an important port for foreign exchanges and trade, and is still one of the largest ports in China. Here the China Export Commodities Fair is held every spring and autumn, which attracts businessmen from the world over. The places of historical interest include Zhenhai Tower, the Guangxiao Temple, Liurong Temple, Huaisheng Mosque, Dr. Sun Yat-sen's Memorial Hall, etc.
B=(Breakfast) L=(lunch) D=(dinner) DEPARTURE: Daily
TOUR ITINERARY

Tour code:


GWAC-GZ-03
DAY 01
- Reed Flute Cave (1 hour): Located 5 kilometers northwest of Guilin city, the Reed Flute Cave gets the name from the reeds used for making flutes and pipes that grow at its entrance. The cave is regarded as the largest and most impressive cave in Guilin. It is 240 meters long, and the length of the tour is about 550 meters offering a magic land of stalactites, stalagmites, stone pillars, stone curtains, birds, plants and animals in fantastic shapes and colors. The visit lasts for 40 minutes and there are a lot of steps. Watch your step as the lights are dim. You guide will show you by electric torch.

- Elephant Trunk Hill (40 minutes): At the confluence of Li River and Peach Blossom River in the southwest of Guilin city

It is a national 4A scenery spot. The Water Moon Cave is close to the river. The water flows through it and the cave looks like a moon floating in the water. The stone drooped into the water like an elephant drinking the water of the Li River.

- McFound Restaurant (A La Carte): A restaurant which decorated in traditional northern style, with wheaten food of full aroma and household atmosphere of authentic culture, is warmly welcome for customers.

- Calligraphy & Painting shop (Guangxi Normal University Art Shop): Guangxi Normal University Painting gallery is sheltered by towering ancient trees and just a few steps away from a precipitous limestone pinnacle, called Solitary Beauty Peak. At the foot of the hill are buildings dating back to the Ming Dynasty, some 5-6 hundreds of years ago. The setting is a great inspiration for the teacher & students who work there; China Highlights customers have the opportunity to participate by trying their hand at painting or calligraphy. Works done by the teacher and other artists are available for sale as well as art supplies and jade. There is no pressure to buy!

(Chinese Lunch at McFound Restaurant (A La Carte))

3 or 4 star for common; 5 star for deluxe
DAY 02
- Li River Cruise (4 hours): A cruise along the Li River between Guilin and Yangshuo is an unforgettable experience. As you take in the stunning scenery there's something interesting to see at almost every bend in the river. Between spectacular limestone peaks you'll see graceful bamboo groves, farmers tending rice paddies, and lumbering water buffaloes pulling carts or cooling off in the river. You may see fishermen gliding along on their narrow bamboo rafts, and if you're very lucky you might see one of the famous fishing cormorants. Boats depart from various wharves, according to the height of the river at different times of the year.

(Breakfast, Chinese Lunch)

3 or 4 star for common; 5 star for deluxe
DAY 03
- Yangshuo Countryside Cycling: Experience the hustle & bustle of the Yangshou traffic for 10 minutes before you escape onto the country roads, lanes and tracks of the distinctive and beautiful Yangshou countryside. Biking alongside the paddy field and orchards that surround the famous mountains will give a fascinating insight into life in rural China. You will have a family visit on the half way. It is an opportunity to see a real country life and talk to the local famers.

- Meiyou Restaurant(Set menu): western Brackfast and traditional Yangshuo food.

(Breakfast, Chinese Lunch at Meiyou Restaurant(Set menu))

3 or 4 star for common; 5 star for deluxe
Tour Inclusions:

1. Hotels with daily western breakfasts;
2. Meals in accordance with that listed on the itinerary.
3. professional local guide & driver;
4. Private air-conditioned car or van for transportation;
5. Admission of the first gate.
6. Two bottles of mineral water per day.
Tour exclusions:

1. Tip of the guide
2. Personal costs