Beijing Private One-day Tour
Panjiayuan Antique Mall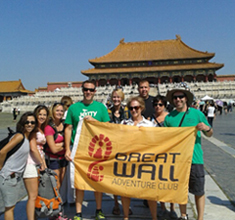 How much is this private tour?
(average per person)

| | | |
| --- | --- | --- |
| # of Head | RMB | USD |
| 1 | 789 | 127 |
| 2-3 | 489 | 78 |
| 4-5 | 400 | 63 |
| 6-9 | 320 | 51 |
| 10+ | 250 | 39 |
Kids under 3 are free;
15% for aged between 3 and 12.
Beijing One-day Private Tour
Panjiayuan Folk Culture and Antique Mall Tour in English and Russian
TOUR ITINERARY

Tour code:


GWA-BJ-105
We will pick you up from your hotel at 8:00am, or if you would prefer to sleep in we can pick you up at 10:30am. From your hotel we will drive to the Panjiayuan folk culture market.

Whatever it is you are looking for in Beijing, or China for that matter, you will most likely find it at the Panjiayuan market. Panjiayuan Folk Culture Market is the largest market selling second hand goods and curios in the area. It is like a big museum, attracting visitors at home and aboard with its unique charm. You can find many types of goods, including calligraphy, Chinese painting, writing brush, ivory carving, traditional Chinese musical instruments, porcelain and ancient furniture. There are some peddlers from ethnic minorities, hawking their national handicrafts, like Hui, Mongol, Miao, Korean and Manchu. Here are some of the goods that are of interest to visitors:

Porcelain:

Porcelain is the most typical of Chinese craftworks, and show eastern cultural features. They are highly prized by foreign visitors for their exquisite design and special styles. There is some ancient porcelain from hundreds of years ago, as well as less expensive imitations sold in the market.

Propaganda/Cultural Revolution pictures:

There are many booths selling ancient books and propaganda pictures. The pictures describe the cultural life after the foundation of the PRC and reflect the simple spirit of the times. Mr. Liu Zhanquan is a famous collector of hundreds of ancient propaganda pictures. The pictures enjoyed by visitors and show the features of the times.

Carved furniture:

Beijing Carved furniture is a traditional Chinese wood-working technique, and is well liked by locals for thousands of years. The furniture is skillfully carved in into vivid flowers, spirits or animal designs. There are many kinds of carvings, including doors, windows, cupboards and wardrobes. They are an ideal furniture decoration for the house with classical features.

When shopping at the Panjiayuan market, you are encouraged to bargain hard with the vendors. It is not unusual to pay 10% of the original asking price. Your guide will be able to help you out in the art of Beijing haggling.



After exploring the market we will then drive you back to your hotel.

Note: The Panjiayuan market is usually only open on weekends

Tour Inclusions:

1. Professional local guide & driver;
2. Private air-conditioned car or van for transportation;
3. Admission of the first gate.
Tour exclusions:

1. Tip of the guide
2. Personal costs

See other Beijing touring programs.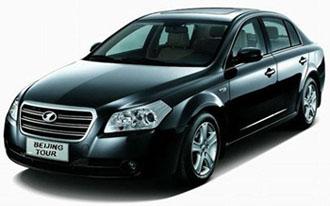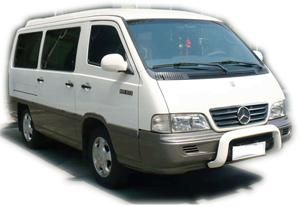 YOUR SAFETY IS IMPORTANT!
At the Great Wall Adventure Club, we only use new and luxury vehicles for your safety and comfortable journey!