Beijing Night Tour for
Peking Duck Dinner and Beijing Opera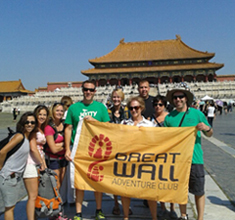 How much is this private tour?
(average per person)


| | | |
| --- | --- | --- |
| # of Head | in RMB | in USD |
| 1 | 980 | 149 |
| 2-3 | 690 | 105 |
| 4-5 | 590 | 89 |
| 6-9 | 550 | 84 |
| 10+ | 480 | 73 |
Kids under 3 are free;
15% for aged between 3 and 12.
Beijing Night Tour
Peking Duck Dinner, Beijing Opera, Backstage Visit
TOUR ITINERARY

Tour code:


GWA-BJ-N9
Highlights:
• Indulge in two of Beijing's most famed cultural activities, a piping hot dinner of Peking Duck, with a performance of authentic Beijing Opera. In addition to the Beijing Opera show, you'll get to go backstage and see how the actors and actresses put on their makeup, along with getting to chat with them.
• Pick-up and drop-off from your hotel is included in the price of the excursion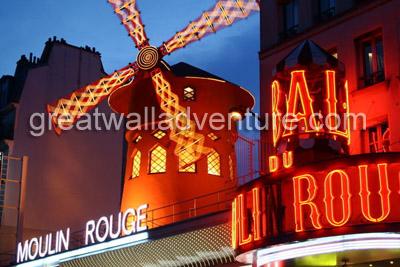 Detailed itinerary:
1. At around 6:00om you will be picked up from your hotel, and from there we will proceed to the Beijing Opera theater where a dinner of Peking Duck is also included. When we arrive we'll stop for a moment to admire the theater's grand and imperial-style architecture.

2. Before starting dinner, at about 6:40 we'll go backstage to visit with the Beijing Opera actors and actresses. You'll see the actors and actresses put on their facial makeup. Facial painting is worth appreciating for its artistic value. The paintings tell the character's roles. For example, a red face usually represents heroic bravery, uprightness and loyalty; a white face depicts a sinister and treacherous character and a green face symbolizes stubbornness, impetuosity and lack of self-restraint.

3. At about 6:50 you'll get started on dinner. Beijing's signature dish, Peking Duck is prepared from specially-bred Beijing crammed duck with a unique roasting process, which gives it a perfect combination of color, aroma and taste, a crisp thin skin and a mouth-melting and delicious flavor. Besides the duck, your dinner will consist of two desserts, mixed fried vegetable, cooked chicken, meat balls, fried rice, cuttlefish roe soup and fruits. A glass of local red wine, soft drinks, and Chinese tea are also included.

4. At around 7:20 the Beijing Opera performance will begin. With its fascinating and artistic accompanying music, singing and costumes, the Peking Opera is China's national opera. Full of Chinese cultural facts, the opera presents the audience with an encyclopedia of Chinese culture, as well as unfolding stories, beautiful paintings, exquisite costumes, graceful gestures and martial arts. Peking Opera has a 200-year-long history. Its main melodies originated from Xipi and Erhuang in Anhui and Hubei respectively and, over time, techniques from many other local operas were incorporated. It is believed that Peking Opera gradually came into being after 1790 when the famous four Anhui opera troupes came to Beijing. Peking Opera underwent fast development during the reign of Emperor Qianlong and the notorious Empress Dowager Cixi under the imperial patron, eventually becoming more accessible to the common people. The Peking Opera band mainly consists of an orchestra and percussion band. The former frequently accompanies peaceful scenes while the latter provides the right atmosphere for battle scenes. The commonly used percussion instruments include castanets, drums, bells and cymbals. One person usually plays the castanets and drum simultaneously, which conduct the entire band. The orchestral instruments include the Erhu, Huqin, Yueqin, Sheng (reed pipe), Pipa (lute) and other instruments. The band usually sits on the left side of the stage.

5. At about 9:00 the performance will end, and you will be taken back to your hotel, and you will be dropped off.
Tour Inclusions:

1. Professional local guide & driver;
2. Private air-conditioned car or van for transportation;
3. Admission of the first gate.
Tour exclusions:

1. Tip of the guide;
2. Personal costs.

See other Beijing touring programs.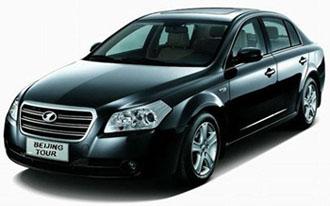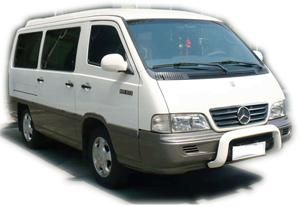 YOUR SAFETY IS IMPORTANT!
At the Great Wall Adventure Club, we only use new and luxury vehicles for your safety and comfortable journey!