Beijing Night Tour
Nanluoguxiang, Beijing Courtyards, Sichuan Opera, Houhai Bar Area
TOUR ITINERARY

Tour code:


GWA-BJ-N3
Pick up from your hotel in Beijing around 6:00pm. Our tour guide will take you to Nanluoguxiang. Nanluoguxiang is an ancient lane or hutong with a history of over 700 years dating back to Yuan Dyansty in 13th and 14th century. Running from north to south, this lane is about 800 meters long with 16 hutongs - 8 hutongs on each side of the lane. The lane is now famous for the cafes, bars, inns and clothing and handcraft shops that line its hutong laneways as well as its traditional hutong and courtyards (siheyuan).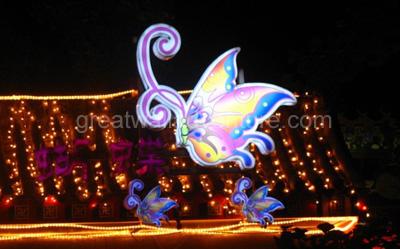 Then walk to Baguobuyi Restaurant for dinner - a Sichuan restaurant with facechanging show. This restaurant offfers typical new Sichuan Cuisine. Over your dinner, you have the chance to enjoy the face-changing show for 5 minutes. The face-changing show starts at 8:00pm. Face changing is the highlight of Sichuan Opera. Legend goes that ancient Chinese people painted their faces to frighten away wild animals and ghosts. Sichuan Opera makes use of this ancient skill and blends it into an art.

After dinner, drive to River Romance Dock which is located in the "Lotus Market" opposite the back gate ( north gate ) of Beihai Park. Start boating around 8:30pm. The local boat company uses the boats which are 7 meters in length and 1.7 meters in width. It is made in line with the old Chinese Traditional painting dating to the Song Dynasty 800 years ago.

All the boats are paddled by the boatmen who wear in yellow vests and bamboo hats. All the boats are equipped with all the red lanterns. You can enjoy some tea and local snacks on the boat. And at the same time, you also have the chance to get a close view of the local people's daily life on the banks while enjoying the sweet tune from the Chinese stringed and woodwind instruments played by the ladies on the bow of boats.

The boats will pass under the Yingding Bridge( It is very famous in the local Beijing history). Then the boat enters a bigger lake. After the boat ride, then transferred back to your hotel around 8:00pm, or you are free on your own in the Houhai bar area.
Tour Inclusions:

1. Professional local guide & driver;
2. Private air-conditioned car or van for transportation;
3. Admission of the first gate.
Tour exclusions:

1. Tip of the guide;
2. Personal costs.

See other Beijing touring programs.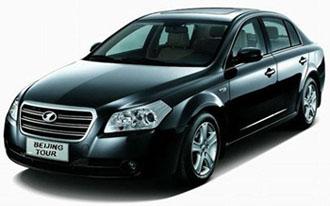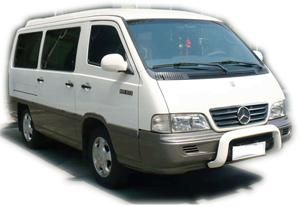 YOUR SAFETY IS IMPORTANT!
At the Great Wall Adventure Club, we only use new and luxury vehicles for your safety and comfortable journey!