Itinerary
(B=breakfast, L=lunch)

Detailed itinerary:

Day 1 Beijing-Qinhuangdao (L)
In the morning you will be picked up from your hotel by your English speaking travel guide. Form your hotel we will drive to Beijing Train Station, where you will take the bullet train D1 (7:20am-9:19am) to Qinhuangdao. Qinhuangdao is an aged city with a long and rich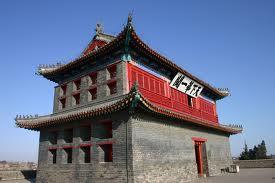 history. It has a story in its name. In 215 BC, the first emperor of China, Emperor Qin went eastward. When he got here, he sent someone to go to the sea and search for immortals. Then the city got its name "Qinhuangdao", in which "huang" means emperor and "dao" refers to island. And thus it became the only city named after the title of an emperor.

From the train station you will be taken to Jinshan Hotel which is located just off the water of the beach of Beidaihe. Beidaihe is probably northern China's best beach. The long coastlines with soft sands and clear seawater have made it a perfect destination for sunbathing and swimming. Besides that, Beidaihe is also popular for its seafood cuisine and local snacks. You will have the rest of the day to explore the beach and its surroundings. If you like you can go swimming, fly kites, rent a sand-buggy, it's up to your discretion.

Day 2 Qinhuangdao-Beijing (B, L)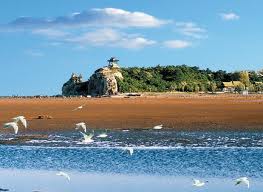 We will start our day early by heading out before sunrise to the Yangjiao Pavilion, which sits atop the rock at Dove Nest Park. From here we will watch the magnificent sunrise over the beach and ocean waves.

Following breakfast, we will head to the pier to catch a 40-minute sea cruise. It's a double body ship, so the ride will be steady and smooth. Afterwards we'll head to Tiger Rock Park. It has many huge rocks looking like a herd of tigers. Standing on any of the rocks gives you a deep enjoyment of the beauties of nature. The sea breeze pushing against your face, the waves beating the rocks and the vast sea will make you feel refreshed and energetic. This is a good spot for photography.

After our visit to Tiger Rock Park we'll head on over to the Olympic Avenue Park. Qinhuangdao served as one of the football venues during the 2008 Beijing Olympic Games. The park has a an Olympic atmosphere, with the granite carvings forming three themes - the ancient Olympics, modern Olympics, and the China Olympics.


After your visit we'll have a Chinese lunch, and following lunch you'll be taken to the local train station. You will take the D28 train (3:10pm-5:10pm) back to Beijing. You will be met at the Beijing Train Station by your guide and taken back to your hotel in the city, ending your day's tour.