Park Plaza Wangfujing
Best 4-Star Hotel in Downtown
Wangfujing, Beijing
No.97 Jinbao Street, Dongcheng District

,
Beijing

100005

,

China

Address in Chinese: 北京市东城区金宝街97号

Special Club Price
(Breakfast and 15% service fee included)
Park Plaza Hotel of Wangfujing is nestled in Wanfujing district at the heart of the commercial, entertainment, historical, and cultural district, and only 1 km (0.5 mile) from the Forbidden City.
World's Best Hotel - Expedia
Asia's Top 100 Hotels
The Most Creative Hospitality Service
Top 25 China Mainland Hotels

ENJOY AN EXCLUSIVE DISCOUNT FOR BEIJING TOURS ONLY AVAILABLE TO PARK PLAZA GUESTS
Contact Us for Details
PARK PLAZA HOTEL PHOTOS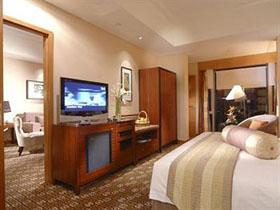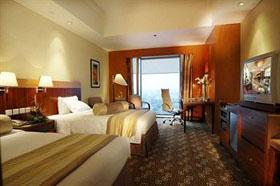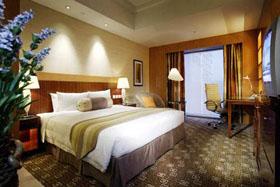 Some hotel reviews posted on TripAdvisor:
"This hotel has the 3 C's...cleanliness, contemporary and comfort! We stayed here 2 nights and it turned out to be the perfect location in an upscale area. It was within walking distance to Wangfujing street and the subway, plus it was near the center of Beijing. But it was the hotel service that made quite an impression. Both the reception... "
"Beijing is so big! Some of the places where we considered staying did have Beijing addresses but when we looked at the map we could see that they were located at least an hour from the center of the city. Beijing traffic is crazy - long drives are to be avoided if possible. The Park Plaza is within walking distance... "
"Stayed at their Superior room for a 10 day business trip. Pros: > No problem checking-in > Spacious room with LCD TV, Free Internet (cable), Comfy bed, Universal Power Outlets. My room's view faces Starbucks at the 5th floor. Surprisingly, it was quite inside the room > Dining was great: Bloo Dining (Menu includes American and Asian foods - Chicken..."
"Staff was VERY helpful and friendly. Good buffet breakfast. Good location, Only short walk to Wangfujing street, where good shopping and food stalls are! 20 minute walk to Forbidden City. We had wonderful messages at their spa - very professional and well priced. We would definitely stay here again and recommend to friends. We stayed at a higher end hotel... "
P

ark Plaza Wangfujing,
Beijing Downtown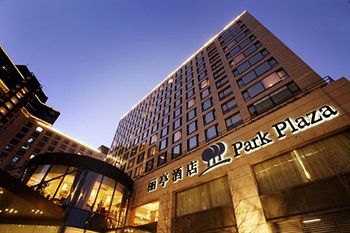 The Park Plaza Beijing Wangfujing in Dongcheng District of Beijing is an oasis in the heart of Beijing's cultural and commercial center. Enjoy the hotel's superb location near the Wangfujing shopping district and Tiananmen Square, as well as exceptional services, including a Business Center and wireless Internet access. The Park Plaza also boasts three unique dining outlets, something not found at all hotels in Beijing.

Dongcheng - Wangfujing, Beijing 2022 Winter Olympic Games: An historical district, Dongcheng is home to a concentration of major sights and treasures including Tiananmen Square and the Forbidden City (Palace Museum). To the south, discover Wangfujing Street, a famous shopping boulevard that sees mostly foot traffic only. Here, more than 200 old Beijing brands still reign supreme including the Wuyutai Tea House and Shengxifu hat store.

Park Plaza Features Contemporary Beijing Hotel Rooms
Park Plaza proudly features comfortable, well-equipped Beijing hotel rooms in a convenient location near the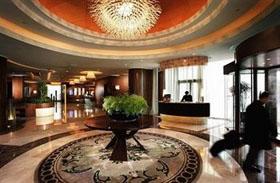 Wangfujing shopping district and Tiananmen Square. Our rooms have been designed to provide guests with optimum comfort and feature contemporary amenities, including cable TV, high-speed Internet access and work desk. For added convenience, the Park Plaza Beijing Hotel features a Plaza Club Level, which offers guests additional amenities, such as high tea, DVD players and a breakfast buffet.

Park Hotel Amenities:
Bedside control panel
Cable TV
Coffee and tea maker
Executive work desk
Hair dryer
High-speed Internet access - complimentary
Iron/ironing board
Park view or city view
Security safe box
Telephone
Dining at Park Plaza Hotel

The Park Plaza Wangfujing Hotel features three on-site restaurants that offer a range of cuisines. Enjoy Asian dining at Ooodle, international dishes at Bloo Dining and a menu of light fare at First Lounge Bar.

Reserve your room today and request our special price

Enjoy our Club's exclusive rate today! To book, simple email to hotel@greatwalladventure.com.
Our rate is all-in-one and very simple and straight forward: room rate, breakfast, and 15% service fee.

Nearby Points of Interest

*St. Joseph's Cathedral - 0.6 km / 0.4 mi
*Wangfujing Street - 0.6 km / 0.4 mi
*Dong Hua Men Night Market - 0.6 km / 0.4 mi
*Ancient Observatory - 1.6 km / 1 mi
*China Museum of History - 1.7 km / 1.1 mi
*Forbidden City - 1.8 km / 1.1 mi
*Hall of Supreme Harmony - 1.8 km / 1.1 mi
*Huabiao - 1.8 km / 1.1 mi
*Gate of Heavenly Peace - 1.8 km / 1.1 mi
*Tiananmen Square - 2 km / 1.3 mi
*Lao She Teahouse - 2.1 km / 1.3 mi
*Jingshan Park - 2.1 km / 1.3 mi
*Chairman Mao Memorial Hall - 2.1 km / 1.3 mi
*Ritan Park - 2.2 km / 1.3 mi
*The preferred airport for Park Plaza Beijing Wangfujing is Beijing (PEK-Capital Intl.) - 23.8 km / 14.8 mi.

More Hotel Photos
.
Hotel Map
(Click to view in full size)