Tibet Tour Cost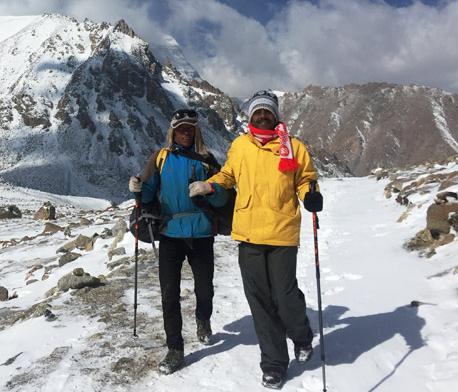 Useful Tibet travel tips teach you how to cut down Tibet tour cost. As Tibet is a remote area with harsh environment and high altitude, the cost on a tour to Tibet may be a little higher than a trip at the same level to other places of China. On one hand, the expense on transportation to and from Tibet (mainly referring to the cost on air or train ticket to Tibet) takes up a big part of the total Tibet tour cost.
On the other hand, as most famous tourist sites in Tibet are very far between each other and off main roads, foreign travelers need to hire a car or mini-bus to go to those places, which will add much to the cost on trip in Tibet. Therefore, we would like to share different ways to save money on Tibet trip with travelers to help them make a budget Tibet tour.
Individual Private Tour

A private tour is run exclusively for you, your own families or friends with no other strangers. You may tell us the tourist sites and places you are interested in and we can customize an itinerary in line with your specific wishes. Along your journey you will enjoy the following advantages and disadvantage.
Advantages
1. Start the tour on any date you like and decide the tour length as you wish.
2. You are able to plan and decide the tour details such as hotels and sightseeing spots which you are specifically interested in.
3. Experienced guides and skillful drivers are provided for your exclusive use.
4. Luxury & comfortable private car (usually 4WDs) operates for your party only.
5. Travel at your own pace that flexibly fits your travel style.
6.Ideal for people who need special assistance, such as the elderly, people with disabilities or families with small children.
7. Private tours added prior to or during or after the group tours are also available.
Disadvantages
A private tour is generally more expensive, if your private group has less than 5 people.
Group Tour

Group tours with guaranteed departure dates are best for those who are eager to see the most popular and famous sights in Tibet at a comparatively low price. Compare to the private tour, group tour charges a lower price for per person, especially when you travel alone or with few friends or family members. The group tour mainly features the following characters:
Advantages
1. The group tours have fixed departure dates and itineraries which usually can not be changed.
2. You have to share a clean and safe tourist vehicle, 4WD or Minivan or bus according to group feature with other group companions.
3. Being in a group tour provides you a good chance to meet and make new friends from all over the world.
4. You can enjoy a worry-free vacation with our careful arrangements from the very beginning to the end.
5. The price is pretty appropriate for single or few travelersí group at only hundreds of US Dollars, appro. 60% fee of private tour.
Disadvantages
1.There are more people in a group tour (from 5 to 15), so you may not be so free to decide your travel pace and the tour guides and drivers are not for your exclusive use. However, certain special treatment from the guides and drivers will make you feel like part of a friendly family.
2.Only entrance fee of tourist sites and hotel cost is refunded because the tour will still run for other group members.
3. Group Tour is not suitable for elder people or small children who are more likely to suffer from High altitude sickness and need more flexible itinerary.
Popular Tour Packages

Lhasa tour for 4 days



Lhasa tour including three monasteries for 5 days



Lhasa to Lake Yamdrok for 5 days



Lhasa to Sky Lake Namtso for 6 days



Lhasa to Central Tibet and Lake Namtso for 8 days



Lhasa to Everest Base Camp for 8 days



Lhasa to Everest Base and Namtso for 10 Days
Tibetan Tour Guides Who Speak English!
Yes, we are the local, who were born, live and work in Tibet.