Tibet Trip Advisor


Lobsang Tsering
"I am a tour guide in Tibet an was Born in Kham Tibet, I am the father of 2 little girls, bachelor's degree. I have more than 7-years experience of being a tour guide in Tibet. I am a warm, friendly, knowledgeable and attractive guy.
We will apply on your behalf FOR FREE. Details.
Ask A Quick Question
Name
(MUST)
:
Email:
Phone:
Time to Visit:
Your residence now:
Tour Code:
Questions:
*When you are making this tour;
*Are you touring by yourself or with friends or family?
*What type of hotels do you expect;
*Do you speak any Chinese?
For assistance, you can also send email to chinatour@greatwalladventure.com
Tibet Adventures 'R Us
The Most Important Festivals and Celebrations of Tibet
Tibet New Year/Losar
The Tibetan New year, also known as Losar Festival, is the most important festival on the Tibetan calendar. Based on the Tibetan Calendar, annual New Year celebration begins on December 29 and lasts 2 weeks.Tibetan New Year offers the travelers a great opportunity to enjoy the annual festive occasion with local Tibetans.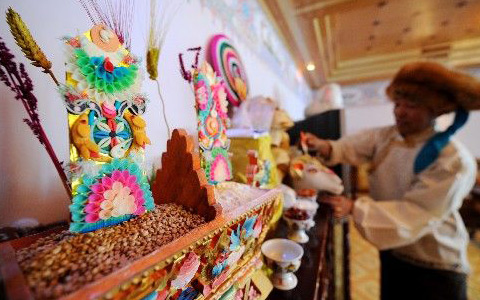 Saga Dawa Festival
Saga Dawa Festival is the most significant religious festival in Tibet. It is celebrated on April 15th in Tibetan calendar and continues for the whole month. Monks chanting in monasteries, cham dancing and other religious activities dominate the occasion. The most attractive event for tourists is to watch devoted pilgrims circling around religious sites like Jokhang Temple, Mount Kailash, etc.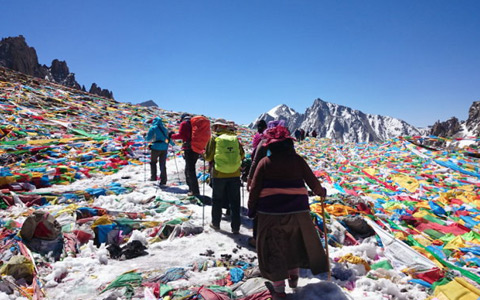 Shoton Festival
Shoton Festival, also named as Tibetan Opera Festival or Buddha Exhibition Festival, is the most important and attractive for the Tibetans with full of ethnic songs and dances along with famous Tibetan opera performing at Norbulingka Palace. Hundreds of thousands of Tibetans gather at Drepung Monetary, Sera monastery to see the famous Buddha Thangka. It falls on July 1st of Tibetan calendar, lasting for a few days.
Popular Tour Packages

Lhasa tour for 4 days



Lhasa tour including three monasteries for 5 days



Lhasa to Lake Yamdrok for 5 days



Lhasa to Sky Lake Namtso for 6 days



Lhasa to Central Tibet and Lake Namtso for 8 days



Lhasa to Everest Base Camp for 8 days



Lhasa to Everest Base and Namtso for 10 Days
Tibetan Tour Guides Who Speak English!
Yes, we are the local, who were born, live and work in Tibet.