Guilin Bus Tour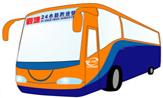 AS LOW AS USD59.99/person
Guilin Half-day Bus Tour
Reed Flute Cave, Fubo Hill (Wave-Subduing Hill), Elephant Trunk Hill Half- Day Bus Tour
Devoid of man-made objects, this tour includes sites for the true nature lover. Your English-speaking guide and driver will pick you up from your hotel, and we'll head directly to reed Flute Cave, a cave of curious sights and oddities, from the shapes of its rocks to the kaleidoscope of colors within. Then we'll make our way to Fubo Hill, a graceful peak that affords stunning views of the country below, as well as being historically relevant. Next we'll take a look at Elephant Trunk Hill, and this sublime spectacle is a good representation for Guilin's lush and exotic scenery as a whole.
This half-day tour is made for those who want to enjoy a nice peaceful day among Guilin's exotic landscape, and after this tour you'll still have the whole day ahead of you to do whatever you'd like.
TOUR ITINERARY

Tour code:


GWA-GL-BUS4
| | |
| --- | --- |
| Step 1 | Your tour guide and drive will pick you up from your hotel by 8:30am, and from there we will make our way to visit Reed Flute Cave. |
| Step 2 | The Reed Flute Cave (Ludi Yan) is a fascinating gallery of natural sculpture (limestone cave formations), now enhanced by multicolored lighting, which has been one of Guilin's many interesting attractions for over 1200 years. It rates as one of the top four tourist sites in the city. The cave is about 240 meters long and a tour lasts about one hour. Along the u-shaped route, you will have ample time see the oddly shaped rocks and stone pillars while the guide narrates interesting stories about them. Illuminated by the colored lights, the cave looks like a dazzling underground palace. That's why the cave is also known as the Nature's Art Palace. (1 hr) |
| Step 3 | Our next stop on today's tour is Fubo Hill. Fubo (wave-subduing) Hill to the northeast of downtown Guilin contains the Xinxi Marquis Temple, which was built during the Tang Dynasty (618-907). The title of Xinxi Marquis was given to Fubo General Ma Yuan, hence the name of the mountain. Half of the graceful lone peak of the hill is in the river and the other half is on land. During flood season turbulent currents explode against the hill rocks. On top of the hill one sees exquisite scenery that appears like a traditional Chinese painting. Inside the "Return the Pearl" Cave, also known as Fubo Cave in the mountainside, there is the "Try the Sword" Rock, the 1,000-Buddha Crag (Buddha images carved on stone), and many carvings on the cave walls. Among the best carvings is a self-portrait of Mi Fu, a famous painter, and a poem by Fan Dacheng, a famous poet, both from the Song Dynasty (960-1279). (40 min) |
| Step 4 | On our way to the Seven Stars cave, we'll stop to admire the Elephant Trunk Hill. Located at the confluence of the Li River and Peach Blossom River in the south central area of Guilin City, it looks like a huge elephant stretching its trunk and drinking water, hence the name. Elephant Trunk Hill is the symbol of Guilin and its karst landscape. (40 min) |
| Note | You will be dropped off at your hotel by 12:00pm, allowing you to have time for anything else you want to do for your day in Guilin. If you want to extend your time in Guilin then go to our Chine City tours and China Package tours pages for more information. |
Included


1. Professional English-speaking local guide & driver;
2. Air-conditioned van for transportation;
3. Personal pickup and drop-off at your hotel;
4. General admissions;
5. Gourmet lunch.