Beijing Private One-day Tour to the Olympic Park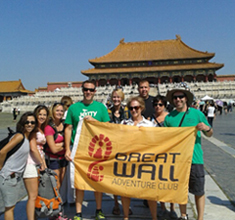 How much is this private tour?
(average per person)


| | |
| --- | --- |
| # of Head | USD |
| 1 | 253 |
| 2-3 | 137 |
| 4-5 | 119 |
| 6-9 | 103 |
| 10+ | 87 |
Kids under 3 are free;
15% for aged between 3 and 12.
Beijing One-day Private Tour
Mutianyu Great Wall and The Olympic Park
- the Bird's Nest
TOUR ITINERARY

Tour code:


GWA-BJ-108

At 8:00am we will meet you at your hotel, and drive directly to the Mutianyu Great Wall. Although it has gotten a face-lift, the Great Wall at Mutianyu avoids the army of tourists that plague Badaling. Mutianyu offers some breathtaking views of the valley and wall below, and if you look to your right you'll see a large sign engraved in the side of the mountain encouraging you to "Cherish the teachings of Chairman Mao". Mutianyu features numerous and varying watchtowers that are a wonder to explore. Mutianyu is also a popular destination for visiting foreign leaders and dignitaries (former U.S. President Clinton came here on one of his visits to China). After hiking on the wall, we will have a hearty provincial-style Chinese lunch at a local farmer's restaurant. The food is sure to replenish you after your time exploring the Great Wall.

After lunch we will drive back to the city and visit the park that captivated the world for two weeks in August of 2008, the Olympic Village. The highlights include the Bird's Nest (officially known as the Beijing National stadium) and the Water Cube (the Beijing National Aquatics Center). The stadium gets its nickname from its outward design, which originated from the study of Chinese ceramics, implementing steel beams in order to hide supports for the retractable roof, thus giving the stadium the appearance of a "Bird's nest". The Bird's Nest hosted the Opening and Closing Ceremonies, athletic events, and football final of the 2008 Summer Olympics, from 8 August to 24 August 2008. Since the Olympic end, the Bird's Nest has been used to host events from opera to a ski park.

Despite its nickname, the Water Cube is not a cube but a cuboid, (a rectangular box). The outer wall of the building is based on the Weaire–Phelan structure, a structure devised from the natural formation of bubbles in soap foam. The complex Weaire–Phelan pattern was developed by slicing through bubbles in soap foam, resulting in more irregular, organic patterns than foam bubble structures proposed earlier by the scientist Kelvin. The Water Cube hosted the swimming, diving, and synchronized swimming events during the Olympics, and was the sight of Michael Phelps' record breaking Olympic triumph.

After touring the Olympic park we will drive you back to your hotel.
Tour Inclusions:

1. Professional local guide & driver;
2. Private air-conditioned car or van for transportation;
3. Admission of the first gate.
Tour exclusions:

1. Tip of the guide
2. Personal costs

See other Beijing touring programs.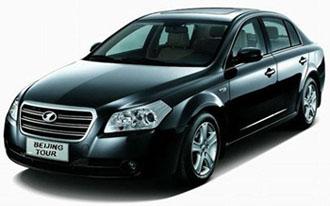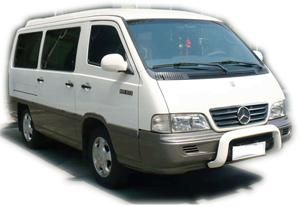 YOUR SAFETY IS IMPORTANT!
At the Great Wall Adventure Club, we only use new and luxury vehicles for your safety and comfortable journey!