Beijing Five Star Hotels for Discount

We have super low rates for
5-Star Winter Olympics Hotels in China's capita Beijing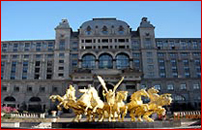 Plaza Royale Beijing






US$71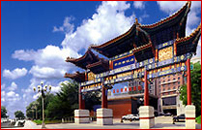 Beijing Grand Hotel






US$116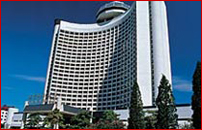 Beijing International Hotel






US$85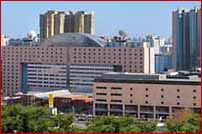 Kempinski Hotel






US$169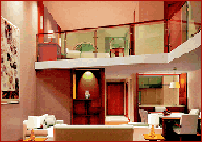 Beijing H.Q. Ritz






US$90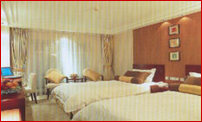 Beijing Landmark Towers






US$80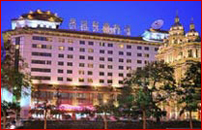 Beijing Tianlun Dynasty Hotel






US$121



Beijing International Airport
Shuttle Bus Schedules
Five-Star Beijing Hotels with Super Discount
4-Star Winter Olympics Hotels | 3-Star Winter Olympics Hotels | 2-Star Winter Olympics Hotels

Great Wall Adventure Club (GWAC) has formed a partnership with China's large online discount hotel reservation networks to offer 70% discount hotel rates of major hotels in China cities including Beijing. We also have partnership hotels in Beijing that have been hosting our guests for years, especially during the Beijing Olympics.
Reservation of Beijing hotel with Great Wall Adventure Club is safe and money-saving! By sending thousands of tourists to many hotels in Beijing, we get the best rates from luxury hotels to youth hostels, helping international tourists, backpackers and business travelers find the best discount accommodation in Beijing. GWAC hotel reservation service is handled by our Chinese travel consultants, so you always get personalized service to cater your trip!
What about

+

?
Please consider our Beijing sightseeing packages that include great accommodation and local tours.
We also have China vacation packages from Beijing to Shanghai, Xian, Guilin, Hangzhou, Lijiang, Tibet, Chongqing and Hong Kong.


NEW THIS YEAR
: Stay at Grand Hyatt Hotel Beijing at unbelievable special rates ONLY available at Great Wall Adventure Club.


SAMPLE BEIJING FIVE-Star Winter Olympics Hotels AND DISCOUNT RATES
| | | | |
| --- | --- | --- | --- |
| | Beijing Tianlun Dynasty Hotel | | USD121 |
| | Beijing International Hotel | | USD85 |
| | Hotel Kunlun, Beijing | | USD131 |
| | Beijing Prime Hotel | | USD85 |
| | Beijing Hong Kong Macau Center Swisshotel | | USD97 |
| | Beijing Grand Dragon Hotel | | USD93 |
| | Hotel Nikko New Century Beijing | | USD81 |
| | Wangfujing Grand Hotel, Beijing | | USD71 |
| | Beijing Hotel | | USD131 |
| | Beijing Xiyuan Hotel | | USD73 |
| | Century Golden Resources Hotel, Beijing | | USD79 |
| | Beijing Huandao Boya Hotel | | USD73 |
| | Celebrity International Grand Hotel, Beijing | | USD84 |
| | Grand Hotel Beijing | | USD158 |
| | The Peninsula Palace Beijing | | USD138 |
| | Inter-Continental Hotel (Financial Street), Beijing | | USD153 |
| | | | |
| --- | --- | --- | --- |
| | China World Hotel, Beijing | | USD210 |
| | Shangri-la Hotel Beijing | | USD134 |
| | The Kerry Centre Hotel, Beijing | | USD181 |
| | Kempinski Hotel, Beijing | | USD169 |
| | The Great Wall Sheraton Hotel, Beijing | | USD159 |
| | Beijing News Plaza Hotel | | USD85 |
| | Beijing Marriott Hotel West | | USD106 |
| | Hilton Beijing | | USD108 |
| | Golden Resources Commerce Hotel, Beijing | | USD73 |
| | Shihao Hotel, Beijing | | USD38 |
| | Asia Hotel, Beijing | | USD97 |
| | H.Q. Ritz Carlton Hotel, Beijing | | USD90 |
| | Beijing Telecom Hotel | | USD75 |
| | State Guest Hotel, Beijing | | USD85 |
| | Cyber Made Service Apartment, Beijing | | USD65 |
| | Crowne Plaza Parkview Beijing | | USD127 |
| | | | |
| --- | --- | --- | --- |
| | Beijing Purple Jade Laguna Resort | | USD83 |
| | Lee Garden Service Apartment Beijing | | USD108 |
| | SchenGen International Hotel, Beijing | | USD73 |
| | Plaza Royale Hotel Beijing | | USD71 |
| | King Wing Hot Spring International Hotel, Beijing | | USD73 |
| | Novotel Oasis Beijing | | USD65 |
| | Loong Plaza Hotel&Resort, Beijing | | USD84 |
| | XINHAI JINJIANG HOTEL, Beijing | | USD78 |
| | RGHCM Garden Resorts, Beijing | | USD56 |
| | Nirvana Resort Beijing | | USD81 |
| | Spring Hotel, Beijing | | USD52 |
| | Grand Dynasty Hotel, Beijing | | USD90 |