Beijing to Zhangjiajie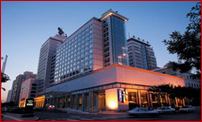 Beijing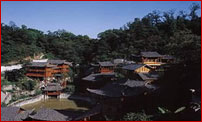 Zhangjiajie


Beijing-Zhangjiajie Four Day Tour (By Plane)
Highlights:
•Located in western Hunan Province, the famous tourist city of Zhangjiajie is home of China's first forest park – the Zhangjiajie National Forest Park – and a World Natural Heritage site in Wulingyuan

•There are many famous scenic spots in Zhangjiajie, such as Tianzi Mountain, Yellow Dragon Cave (Asia's largest cave), and many beautiful waterfalls and brooks.

•The tour price includes round-trip airfare along with your own private English-speaking guide and driver.


(B=breakfast, L=lunch, D=dinner)

Package Price

Price is based on the time of travel and number of customers. Please inquire through the form on the left side of the page, we'll quote the best price we can get. As this tour package involves domestic transfers, the package price will vary from time to time because of the changing airfares and hotel rates.
TOUR ITINERARY

Tour code:




P-BJZHANGJIAJIE1
Day 1 : Beijing-Zhangjiajie (D)

At about 3:30 in the afternoon your English-speaking guide and driver will meet you at your hotel and drive you to the airport. From there you will make the 2.5hr flight to Zhangjiajie, which is located in Hunan province. Zhangjiajie is famous worldwide for its pristine national scenery and the government's potent policy on tourist infrastructure construction in recent years has boosted the region's tourist industry and made it one of the new-rising popular tourist destinations in China.

Zhangjiajie's main tourist draw (what we will see tomorrow) is the Wulingyuan Scenic Area, which was added to the UNESCO World Heritage list for its lush vegetation, unique sandstone pillars, pristine waters and a wide variety of species of flora and fauna. It contains three major sights including the Zhangjiajie Forest Park, Suoxi Vale, and Tianzi Mountain, with a total coverage of 396 square kilometers.

After arriving at the airport your travel guide and driver will meet you and take you to your hotel (3-Star in order to check in and unpack. The rest of the night can be spent at your own discretion.

Day 2 : Zhangjiajie-Fenghuang (B, L, D)

Today we will be making an excursion to the ancient town of Fenghuang (Phoenix City), and we will do so by way of the Mengdong River. Major scenic spots include Eight-Scene Cave, Small Dragon Cave,natural cliff side murals, Golden-Star Gorge, Fairy Gorge ,Line of Sky, Jumping Monkey, Yuanyang Gorge and Laojun Gorge. You can enjoy rafting on the Si River, a tributary of the Mengdong. The river flows along a narrow valley and the water is swift. It is a great adventure to drift on it. Along the way we will also stop at the town of Furong.

The town used to be named Wang Cun (village) until a famous movie entitled Furong Town was filmed here. Most of the people there are of the Tujia Minority group. Furong's main attractions are the older, architectural structures and the wooden buildings that provided most of the film's sets. There is also a large stone archway, over 100 years old, built to commemorate the virtue of a young woman.

In the afternoon we will arrive at Fenghuang. Fenghuang, praised as "the Most Beautiful Town of China" by famous New Zealand writer Rewi Alley, is a small county renowned for its natural beauty, rich history and culture as well as its colorful ethnic customs. Fenghuang is embraced by green mountains, with the Tuo Jiang River running through its heart. Unique wooden houses constructed on stilts are built along the riverbank. These kinds of houses are called Diaojiaolou (Chinese for building with hanging legs). The design keeps the buildings safe from the spring floods. The villagers of Fenghuang still live a very simple life despite the other places of China that are under the onset of modernization.

Fenghuang is divided into two districts: New Town and Ancient Town. Fenghuang Ancient Town's history can be dated back to Spring and Autumn Periods (770 BC to 476 BC). The presenting Fenghuang Ancient Town was built in the 43 year of the Reign of Emperor Kangxi of the Qing Dynasty (1704), where the ancient buildings in distinct Qing Dynasty style are well preserved. Fairly long history endows it with over 300 culture heritages, such as Huang Si Qiao Castle, the best preserved stone castle built in Tang Dynasty (year 687); the meandering Xiangxi Border Walls, which was built during Ming Dynasty, is praised highly as China's Southern Great Wall; and the flagstone paths paved during Ming and Qing Dynasties. Besides, there are famous ancient buildings including Longevity Palace, Chao Yang Palace and Heavenly King Temple. For the night, we will stay at an inn in Fenghuang.



Day 3 : Fenghuang-Zhangjiajie (B, L, D)



Following breakfast in the hotel we will drive to Zhangjiajie National Park. We'll get started with the day's activities with a visit to Tianzi Mountain, by way of cable car. Tianzi Mountain Nature Reserve is a mesa in the northwest of Wulingyuan. Up on the mesa, the field of vision is widely opened up and it is a perfect location to have a panoramic view of the nature reserve. Tianzi Mountain has four scenic wonders, namely Cloud Billows, Moon Brightness, Sun Glow and Winter Snow. The cloud billows are ever changing, morning and evening sun glows vast sky, moon shines in the still night, winter snow falls enchanting the scenery, like a lyric, like a landscape painting. Here in the Tianzi Mountain, scene majestic is in all its variety. There are five main scenic zones and over ten scenic spots in the Tianzi Mountain area.

After coming down from Tianzi we'll next check out Huangzhi Fort. Huangshi Fort has the most of marvelous view of Zhangjiajie National Forest Park, which includes such scenic spots as Treasure Box of Heavenly Books, Magic Sea-suppressing Needle, South Pillar of Heaven, Golden Tortoise Watching the Sea etc. It is the best platform to view the beautiful panorama of Zhangjiajie National Forest Park. As the saying goes, he who does not reach Huangshi Fort would be regarded as having never been to Zhangjiajie.

Following our day at Zhangjiajie National Park we will have dinner at about 6pm. After dinner you will be taken back to your hotel.



Day 4 : Zhangjiajie-Beijing (B, L)



After breakfast and check-out we'll drive to the airport, but on our way there we'll stop to visit Huang Long Cave. After coming down from Tianzi Mountain we'll pay a visit to the Yellow Dragon Caverns. Yellow Dragon Cavern is a typical Karst cave, an area of irregular limestone in which erosion has produced fissures, underground streams, and caverns. So far, the discovered cave is about 15 kilometers long and 140 meters high, covering an area of 48 hectares. The Cavern can be divided into two parts. One is the dry cave, and the other is the water cave. Even in the Yellow Dragon Cavern, there are caves inside caves, and one cave may lead to many others. Sometimes there are caves under the ground too. Stalactites, stalagmites, stone blossoms, stone curtains, stone branches, stone canals, stone pearls, and stone macrospores can be seen here and there in the cavern, which constitutes a fantastic yet natural scene.

You'll then be taken to the airport for your flight back to Beijing. Upon arrival your guide and driver will meet you to take you back to your hotel.
Flight Information:

Beijing-Zhangjiajie: CZ3718 11:10-13:40

Zhangjiajie-Beijing: CZ3717 16:20-19:05