Beijing to Taishan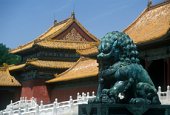 Forbidden City,
Beijing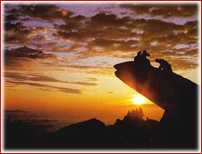 Taishan

Beijing-Taishan Overnight Tour (By Train)
Highlights:
•Besides its bountiful historical relics, Mount Taishan boasts unique natural scenery too. The lofty peaks, deep valleys, spectacular waterfalls, enchanting rocks and the centuries-old pines and cypresses will undoubtedly encourage you to linger with no thought of leaving

•The price of the tour includes train tickets along with your own personal English-speaking guide and driver, who will pick you up and drop you off at both the Beijing and Taishan railway stations

(B=breakfast, L=lunch, D=dinner)

Package Price

Price is based on the time of travel and number of customers. Please inquire through the form on the left side of the page, we'll quote the best price we can get. As this tour package involves domestic transfers, the package price will vary from time to time because of the changing airfares and hotel rates.
TOUR ITINERARY

Tour code:




P-BJTS

Day 1 : Beijing-Taishan

At about 10pm your English-speaking guide and driver will meet you at your hotel and take you to the train station where you will take an overnight train to Taishan, which is located in nearby Shandong province.

Day 2 : Taishan-Beijing (B, L)

Upon arrival at the Taishan train station you will be met by your travel guide and driver. After breakfast we will head for Taishan. The mountain of Taishan was once called Mt. Daishan, Mt. Daizong or Mt. Taiyue and was renamed Mt. Taishan in the Spring and Autumn Period (770BC-476BC). It epitomizes splendid Chinese culture and was listed in the World Natural and Cultural Heritage List of UNESCO in 1987.

In ancient times, the first thing for an emperor to do on ascending to the throne was to climb Mount Taishan and pray to heaven and earth or their ancestors. In addition, many poets and literary scholars also visited the mountain to gain inspiration. The grandiose temples, the numerous stone inscriptions and stone tablets are the best testaments to these visits. Mt. Tai also played an important role in the development of Buddhism and Taoism. Taishan Mountain is a natural museum abounding with cultural relics and artworks. Heavenly Queen Pool, Red Gate Palace, Mid-Heaven Gate, Azure Cloud Temple are powerful examples. Stone carvings include the Buddhist Diamond Sutra in Jing Shi Valley, the Scripture of Mt. Tai and the Mo Ya Tablet.

First we will take a travel bus to Zhongtianmen, which is the terminal of the hillside road. We'll walk for ten minutes to the cable car station. Weee will take a cable car to Nantianmen and from there we'll walk through Tianjie-Zhanlutai to reach the top, Yuhuangding. From the top you will witness breathtaking mountain views and some fantastic scenery. We'll then walk down the mountain (about 1.5hrs), or we can could take the cable car, it's your choice. After our time on Taishan you will be taken to the train station for your train ride back to Beijing. Upon arrival at Beijing South Railway Station (at about 9pm) your guide and driver will be there to take you back to your hotel.
Flight Information

Beijing-Taishan: K51 23:06-05:53

Taishan-Beijing: D32 17:10-20:32