Beijing to Guilin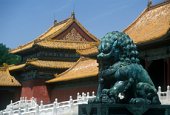 Forbidden City,
Beijing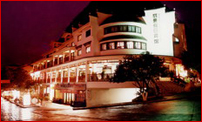 Guilin

Beijing to Guilin One-Day Tour (By Air)
Highlights:
•Experience a bit of exotic southeast-Asian flavor in this jewel of southern China

•See the sights of Guilin, a city that has been praised by artists and poets alike for centuries for its impossibly pristine charm and beauty

•Pick-up and drop-off from the Guilin and Beijing airports are included in the price of this tour


(B=breakfast, L=lunch, D=dinner)

Package Price

Price is based on the time of travel and number of customers. Please inquire through the form on the left side of the page, we'll quote the best price we can get. As this tour package involves domestic transfers, the package price will vary from time to time because of the changing airfares and hotel rates.
TOUR ITINERARY

Tour code:




P-BJGUILIN1

Day 1 : Beijing-Guilin-Beijing (by air) (L, D)

At about 5:45 am your English-speaking guide and driver will meet you at your hotel and drive you to the Beijing airport for your flight too Guilin, which is located in Guangxi province of southern China. Famous people and poets down through the centuries have eulogized Guilin's scenery. It really has to be seen to be believed. The mountains are so sheer they come vertically out of the ground, as Guilin has some of the most spectacular karst topography in the world. The tooth-like limestone mountains come in clusters, or as isolated monoliths or mesas, often with caves, and sometimes with holes all the way through, like Elephant Hill and Moon Hill in Yangshuo. The flight will take about 3 hrs, and upon arrival you'll be met by your guide and driver.

After a lunch of local cuisine we'll get started on your tour by going to Elephant Trunk Hill. Located at the confluence of the Li River and Peach Blossom River in the south central area of Guilin City, it looks like a huge elephant stretching its trunk and drinking water, hence the name. Elephant Trunk Hill is the symbol of Guilin and its karst landscape.

Afterward we'll go to explore Reed Flute Cave. The Reed Flute Cave (Ludi Yan) is a fascinating gallery of natural sculpture (limestone cave formations), now enhanced by multicolored lighting, which has been one of Guilin's many interesting attractions for over 1200 years. It rates as one of the top four tourist sites in the city. The cave is about 240 meters long and a tour lasts about one hour. Along the u-shaped route, you will have ample time see the oddly shaped rocks and stone pillars while the guide narrates interesting stories about them. Illuminated by the colored lights, the cave looks like a dazzling underground palace. That's why the cave is also known as the Nature's Art Palace.

Following dinner at 5:30 you'll be taken to a popular lookout point that will give you a magnificent view of the city at night. At about 8pm you'll arrive at the airport for your flight to Beijing. You'll arrive at about 11:45pm and your guide and driver will meet you to take you back to your hotel.
Flight Information:

Beijing-Guilin: CN1311 07:35-10:45

Guilin-Beijing: CA1226 21:05-23:45