Beijing Discount Hearty Hotels

Great Deal
:
Stay at
Park Plaza Hotel Beijing
at
unbelievable special rates ONLY available at
Great Wall Adventure Club. Request now!
#1 satisfied downtown hotel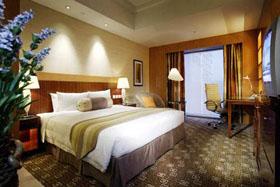 Beijing Park Plaza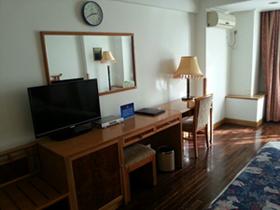 Tianrui Wangfujing



Beijing Tours and Great Wall Tours

We also provide high-quality
Beijing City Bus Tour
and
private tours.
Of course, never forget our world-famous Great Wall hiking!

Beijing Airport Transfer
Hello, welcome to Beijing!

Wouldn't it be cool to have someone you trust to meet you at the airport when you first arrive in Beijing? With our transfer service, you'll avoid the hassle of waiting in a long line for a taxi and the difficulty in explaining where you are going to a taxi driver who does not speak English.

Please click here for your inquiry!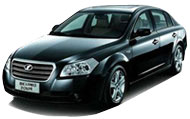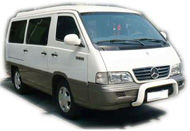 We use safe vehicles! Guaranteed!




Beijing Downtown Discount Hotels
-Deals exclusively for Great Wall Adventure Club Customers

Up to $1000 total saving on selected hotels!
OUR PRICE, WHICH IS ALL INCLUSIVE, INCLUDES THE 15% SERVICE SURCHARGE (all 4-5 star hotel in Beijing charge this amount) AND BREAKFASTS (about a $30-$40 value)!
Welcome to Beijing!

Our mission: Save your hotel spending so you can use your money to have more fun with on your China adventures!

Everyday we offer special Beijing hotel deals at rates that are only available for Great Wall Adventure Club customers. These posh hotels are located in the middle of the glitz and glamour of Beijing's shopping and commercial districts, which are located in the downtown region of the city. These included the areas of Wangfujing, Xidan, Jianguomen, the World Trade Center CBD (Guomao), Tiananmen Square (Forbidden City), Qianmen, Houhai Lake and many more. All these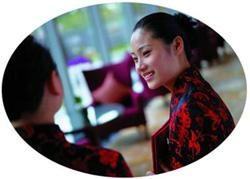 areas are easily accessible by Beijing's convenient subway system. All the hotels and resorts we offer have standard facilities such as 24 hour hot water and air conditioning, high-speed internet, and of course, friendly and satisfactory service. The hotel you will stay at is as good if not better than any hotel in your hometown.

Your GWAC Trip Advisor provides professional solutions for all types of travelers, be it individuals, couples, honeymooners, business travelers, backpackers, and even retirees who are seeing the world. Your GWAC hotel reservation is handled by our knowledgeable travel consultants who happen to be Chinese, so they can provide you with the best and most up-to-date information for Beijing accommodation. Please just fill out the information at the bottom of the page and you can begin the easy process of getting a great place for your stay. Guests who had stayed in hotels we reserved during the 2008 Summer Olympics were extremely happy, and say it contributed to their great Olympic experience.

The price you pay for your hotel includes all extra charges and fees, meaning that once you pay for your hotel, there will be no out-of-pocket expenses for you during your hotel stay. This includes the 15% surcharge that hotels add to your bill and for breakfast.



Our Top Picks of Hotels in Downtown Commercial Streets or CBD (Central Business District Downtown)

Hotels with heart are those voted by our former guests. "B" for breakfast, "2B" for double breakfast.


Hotels we used during the 2008 Beijing Olympics.


We offer up to $50 off your total hotel price when you book Great Wall hiking/camping with us.

Prices below are the average prices. We will quote after we receive your request for the period of your stay.
Hotel
Location
Star
Price (USD)
Inclusion
Park Plaza

Hotel

Wangfujing

Downtown

Special

15% tax, 2B

Tianrui Wangfujing

Downtown

Special

15% tax, 2B

Red Wall Garden Hotel
Downtown
Special

15% tax, 2B

Beijing Jade Youth Hostel
Downtown
55

N/A

Great Wall Sheraton
CBD
173

15% tax, 2B

Grand Hyatt
Downtown
Special

15% tax, 2B

Swiss Hotel
CBD
131

15% tax, 2B

Crown Plaza Wangfujing
Downtown
152

15% tax, 2B

Ritz Carlton Huamao
CBD
Special

15% tax, 2B

JW Marriott
CBD
Special

15% tax, 2B

Hotel G

Downtown

136

15% tax, 2B

Kerry Center Hotel

CBD

211

15% tax, 2B

Westin Jinmao

CBD

214

15% tax, 2B

Westin Financial Street

CBD

166

15% tax, 2B

Ritz Carlton Financial Street

CBD

195

15% tax, 2B

InterContinental Financial Street

CBD

179

15% tax, 2B

Raffles Beijing
Downtown
235

15% tax, 2B

The Regent
Downtown
171

15% tax, 2B

Grand Millennium

CBD
186

15% tax, 2B

St. Regis
CBD
259

(weekend)

15% tax, 2B

Sofitel Wanda

CBD

171

15% tax, 2B

Marriott City Wall

CBD

159

15% tax, 2B

Peninsula Wangfujing

Downtown

179

15% tax, 2B

Hilton Wangfujing

Downtown

195

15% tax, 2B

China Grand Hotel
CBD
195

15% tax, 2B

Guangxi Plaza Hotel
CBD
85

15% tax, 2B

Holiday Inn Forbidden City

Downtown

116

15% tax, 2B

Novotel Peace Hotel

Downtown

132

15% tax

Red Wall Hotel

Downtown

92

15% tax, 2B

Hotel Kapok

Downtown

128

15% tax, 2B

Novotel Sanyuan
CBD
124

15% tax, 2B

Novotel Xinqiao

Downtown

99

15% tax, 2B

Holiday Inn Express Temple
of Heaven

Downtown

75

15% tax, 2B

Days Inn Downtown

Downtown

108

15% tax, 2B

FX Hotel Yansha

Downtown

79

15% tax, 2B

Super 8 Wangfujing

Downtown

35
2B
Beijing Downtown Homelodge
Our own brand rooms & suites
Downtown
16
N/A











Partnership Hotels throughout China