Great Wall at Jinshanling Closed for Major Repairs and Facility Improvement.
[UPDATED OCTOBER 27]
Jinshanling Great Wall Section re-opens today after the completion of the half-year-long facility improvement projects.
[UPDATED September 14]
The East Gate of Jinshanling is now open exclusively to Great Wall Adventure Club, partner of the Great Wall Administration Office from today. There is no opening date of the main entry due to the ongoing construction. The customers who book the Jinshanling hike through Great Wall Adventure Club can have the full access to this section Established in 2003, Great Wall Adventure Club is the grandfather of Great Wall hiking adventures and has been serving over 27,800 members worldwide.
https://greatwalladventureclub.com/great-wall-group-toursFor details and reservation, please contact our office, or follow us on our Facebook.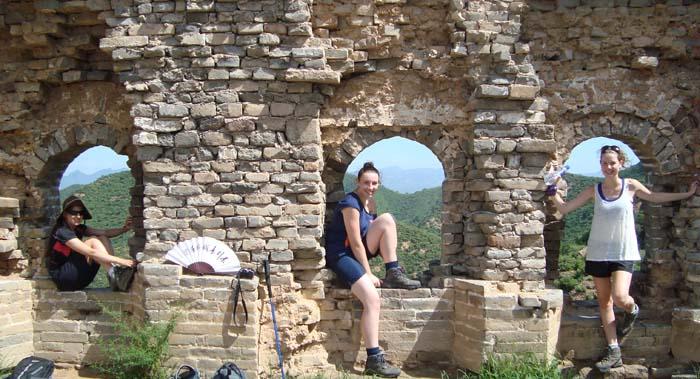 [June 1, 2021. Beijing]
Great Wall Adventure Club receives an official announcement that the Jinshanling section of the Great Wall will be closed from today for a major improvement of the facilities to accommodate the rise of visitors. The announcement was issued by the Great Wall Administration Office of Jinshanling, the office that manages the tour reception and development of Jinshanling Great Wall park.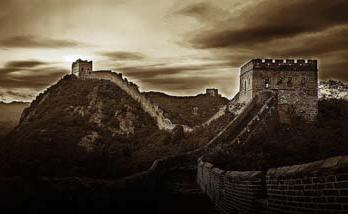 According to office, the overall improvement was initiated and developed by the Luanping County Government who oversees the business of tourist attractions in the county. The county government worries the less-developed facilities in Jinshanling park such as the hotels, road condition, etc. create difficulties to attract worldwide visitors, especially the domestic Chinese visitors, when compared to its nextdoor section of the Great Wall at Simatai who has significantly benefited from the notorious project of "Gubei Watertown a few years ago with return of tons of revenue from the local tour traffic.
The "Gubei Watertown" project built a chain Chinese southern style concrete watertown that conflicts against the true lifestyle of northern China historically. The fake watertown project occupies Simatai and bans the entry for hikers to Simatai without purchasing the expensive admission to the watertown first. The Simatai has been kidnapped and forced to be a tool for the watertown to make money. The developer has also blocked the access to Simatai from Jinshanling by hiking through the Great Wall. The zip-line at Simatai, which used to be a top-10 ziplines int he world was also tore down. The section was closed for a sudden with the speculation of internal trade of interests. Great Wall Adventure Club's famous Jinshanling-Simatai day hike was also forced to end.
The Great Wall Administration Office of Jinshanling is an official partner of the Great Wall Adventure Club. It hasn't published a date of the completion of the project because the county government had made the decision to proceed without an open discussion.
Great Wall Adventure Club has made necessary alterations for its Gubeikou-Jinshanling and Jinshanling-West Simatai hikes.
Map of Jinshanling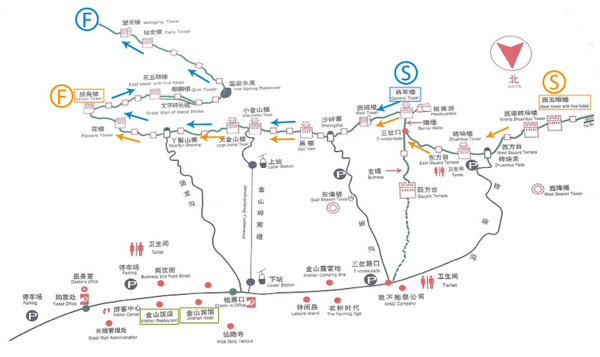 Join Us Today!