Guangzhou Hotels
HOT Guangzhou HOTELS
Best Accommodation for
Canton Fair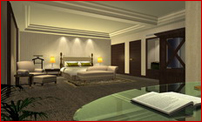 Photo: Grand International Hotel






USD66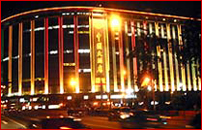 Photo: Marriott China Hotel
Guangzhou






USD70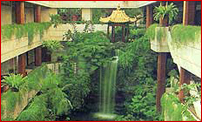 Photo: White Swan Hotel






USD83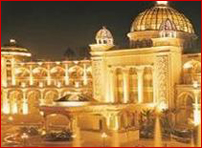 Photo: Regal Riviera Hotel
Guangzhou





USD 55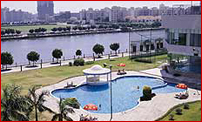 Photo: Guangzhou Ramada





USD 70

Profile of the 102nd Canton Fair 2007, Guangzhou, China
Chinese Export Commodities Fair (CECF), or "Canton Fair" for short, was inaugurated in spring, 1957. Held biannually in Guangzhou every autumn and spring since then, the CECF is co-hosted by Ministry of Commerce of P. R. China and People's Government of Guangdong Province. The Fair, a comprehensive trade fair of international importance, has won its renown of "China's No.1 Fair" for its longest history, the highest level, the largest scale, the most complete in exhibit variety, the broadest distribution of overseas buyers and the greatest business turnover in China.

Great Wall Adventure Club (GWAC) has formed a partnership with China's largest online discount hotel reservation network eLong.com to offer 70% discount hotel rates for the Canton Fair accommodation. eLong.com is the only Chinese online travel and hotel booking service listed on NASDAQ. During the Canton Fair period, you can enjoy incredible promotion for the following hotels through our on-line hotel reservation service.
Reserve hotels for Guangzhou Canton Fair (Export Commodities Fair) now!
ONLINE SECURE CHINA HOTEL RESERVATION ASSISTANCE FORM
Venue -- October 15th- 30th, 2007
The 102nd Chinese Export Commodities Fair Complex
Address: 117 Liu Hua Road, Guangzhou, China
Thousands of exhibitors representing Chinese international trade companies and manufacturers will be present. They will exhibit
over 100,000 kinds of goods. These goods are of high quality, competitive prices and are often specialties from the various
regions in China. They bring new meaning to the phrase "Made in China."


Date:
Venue:

Phase I: Oct. 15-20, 2007 Phase II: Oct. 25-30, 2007
Chinese Export Commodities Fair (Pazhou) Complex
Chinese Export Commodities Fair (Liuhua) Complex
Categories:
Industrial Products, Textiles & Garments, Medicines & Health Products, Consumer Goods, Gifts