Other Tips: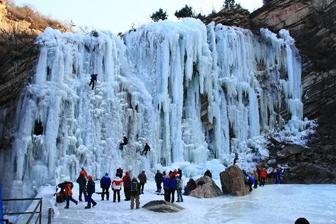 Neighboring Areas: Tianjin Municipality and Hebei Province
Population: about 14.93 million
Area: 16,410 square kilometers (6336 square miles)
Area Code: 010
Tourist Complaint: (010) 65275315 (010) 65130828
Foreign Embassies and Consulates in Beijing:
Embassy of USA in Beijing
Embassy of UK in Beijing
Embassy of Australia
Embassy of Canada in Beijing
Embassy of France
More Foreign Embassies and Consulates in Beijing
Foreign Exchange:
Great Britain Pound, Euro, U.S. Dollar, Swiss Franc, Singapore Dollar, Swedish Crown, Danish Crown, Norwegian Crown, Japanese Yen, Canadian Dollar, Australian Dollar, Philippine Peso, Thai Baht are all exchangeable. Foreign currency and checks with the face value of Eurodollar and Spanish Peseta are also exchangeable at the Bank of China, other authorized banks offer foreign exchange service, some hotels, restaurants and shops will also accept foreign exchange business in order to provide convenience for foreign tourists.
Bank:
Beijing Wangfujing Branch of Bank of China
Address: 1, Chang' an Jie, Dongcheng District
Beijng Qianmen Branch of Bank of China
Address: 17, Xi Jiaomin Xiang, Xicheng Distric
Beijing Xidan Branch of Bank of China
Address: 130, Xidan Bei Dajie, Xicheng District
Beijing Dongzhi Men Branch of Bank of China
Address: 35, Wangfujing Da Jie, Dongcheng District
Beijing Xindongan Emporium Branch of Bank of China
Address: 130, Wangfujing Da Jie, Dongcheng District
Credit Card:
It is very convenient for tourists to use credit cards in star hotels and the large emporiums of Beijing. At present main credit cards accepted in China, are Master card, Visa, American Express, JCB and Diners.
Post Office:
Letters posted within the city need a stamp of 0.6 Yuan and letters posted within the country need to stick a stamp of 0.8 Yuan. According to the different region and weight every international airmail letter costs more than 5.4 Yuan. Letters posted to Hong Kong or Taiwan needs about 2.5 Yuan. The International Post Office located on the east side of Bei Da Jie, Jianguomen, operates a receiving and posting international and domestic letters, parcels and express mails, making out invoice, cash draft and telegram drafts, domestic and international telegram etc.
Beijing Yong' an Lu Post Office
Address: 173, Yongan Lu, Xuanwu District
Beijing Fangzhuang Post Office
Address: 22, Pufang Lu, Fengtai District
Beijing Hua Shi Post Office
Address: 67, Hua Shi Jie, Chongwen District
Telephone:
Phone booths can be easily found along the roads. The fees of such public phones are as follow: IC card phones: local call - 0.5 Yuan for the first 3 minutes and then 0.2 Yuan per minute. The charge for DDD is 0.8 Yuan per minute and the charge for IDD is 8.2 Yuan per minute.
Internet:
Surfing the internet is not an adventure any more, for internet cafes' can be easily found on the streets of Beijing. If you come to Beijing by yourself and want to do business via the internet, chat with family or friends, there are plenty of venues to choose from.
Toilet Facilities:
it is easy for tourists to find public toilets in subway station, railway station, airport, bus stations or sightseeing spots and most toilets in Beijing downtown area are free except for some mobile ones.
Drugstores:
Tongrentang
Address: 120, Bei Da Jie, Xidan, Xicheng District
Yongantang Drug Store
Address: 2, Huangsi Jie, Dongcheng District
Chaoyang Drug Store
Address: 8, Chaoyang Xin Jie Dayuan, Chaoyang District
Tongrentang
Address: 248, Zhushikou Xi Jie, Xuanwu District
Jinanjian Medicine Selling Center
Address: 53, Majiabu Xi Li, Fengtai District
Famous Universities:
Tsinghua University
Address: Haidian District, Beijing
Peking University
Address: Haidian District, Beijing
Beijing Foreign Studies University
Address: 2, Xi Sanhua Bei Lu, Beijing
Beijing International Studies University
Address: 1, Nan Li, Dingfu Zhuang, Chaoyang District, Beijing
Bookstores:
Xidan Books Building
Address: C17, Xi Chang'an Jie, Beijing
Wangfujing Xinhua Book Store
Address: 235, Wangfujing Da Jie, Dongcheng District, Beijing
Check our Beijing Bus Tour Programs. You can tour Beijing with our group bus tour programs for various routes.
Learn more about Beijing private and non-private tours.