The total registered population of Beijing municipality is comprised of people holding Beijing hukou permits (permanent residence), the remainder is on temporary residence permits. As of February 2010, the combined population of permanent and non-permanent residents exceeded 22 million, with the latter standing at eight to nine million. In addition, there is a large number of migrant workers (min gong) who live in Beijing without any official residence permit.
In 2006, the population of Beijing's urban core was 13.33 million, 84.3 percent of the municipality's total population, which officially stood at 15.81 million at that time. Applying the same urban population ratio to today's total population would result in an urban core population of 18.54 million. Urban sprawl continues at a rapid pace.
After Chongqing and Shanghai, Beijing is the third largest of the four municipalities of the PRC. In the PRC, a direct-controlled municipality (??? in pinyin: zhíxiáshì) is a city with equal status to a province.
Most of Beijing's residents belong to the Han Chinese majority. Other ethnic minorities include the Manchu, Hui, and Mongol. A Tibetan-language high school exists for youth of Tibetan ancestry, nearly all of whom have come to Beijing from Tibet expressly for their studies. A sizable international community exists in Beijing, many attracted by the highly growing foreign business and trade sector, others by the traditional and modern culture of the city. Much of this international community lives in the areas around the Beijing CBD, Sanlitun and Wudaoku. In recent years there has also been an influx of South Koreans (estimate 200,000 in 2009) who live in Beijing predominantly for business and study purpose. Many of them live in the Wangjing and Wudaoku areas.
????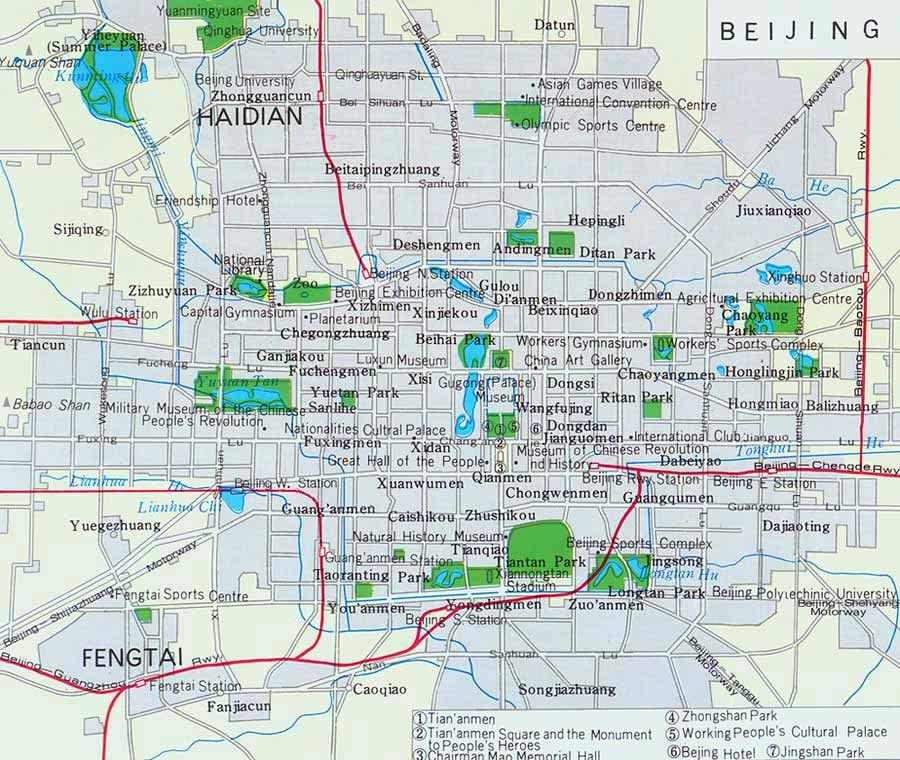 ????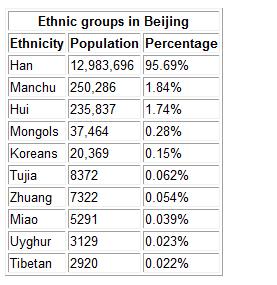 Check our Beijing Bus Tour Programs. You can tour Beijing with our group bus tour programs for various routes.
Learn more about Beijing private and non-private tours.