We'll tour the most and largest royal garden in the world - The Summer Palace. As its name implies, the Summer Palace was an imperial summer resort - an escape from the baking heat of the capital. It is a delightful collection of halls, shaded corridors, pavilions and gardens, set on a wooded hillside on the shore of an artificial lake. Its basic layout dates from the 18th century, when the emperor Qianlong extensively remodeled it, but in 1860 foreign troops on a punitive raid on Beijing burned it to the ground. It was rebuilt in 1888 under the guidance of the Dowager Empress Cixi, who loved the complex, and diverted funds from the Chinese navy for the project. Then the Summer Palace was destroyed again in 1900 by foreign forces as a reprisal for the Boxer Rebellion, and again it was rebuilt to Cixi's design. Today, it is one of China's grandest museum gardens.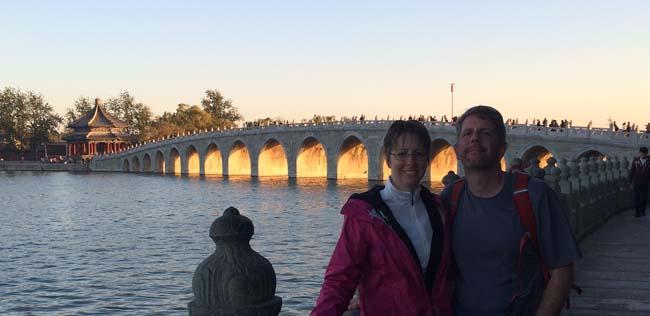 Jnshan Park will be our next stop. It is located opposite to the North Gate of the Forbidden City. It covers an area of 57 acres, standing in the central south-north axis of the royal town.It is found on Jingshan Hill, which was originally named Wansui Hill (Long Live Hill), Zhen Hill or Meishan Hill (Coal Hill). The mid summit of the hill is the highest point in Beijing. Looking from the peak, the visitor is able to get a full and clear view of the Forbidden City.
Beihai Park or so-called Winter Palace is one of the oldest and best-preserved imperial gardens situated in the heart of the city near the Forbidden City and Jingshan Park. The garden covers an area of 69 hectares with a lake extending to over half of the grounds. Some of the park's scenic attractions include the White Pagoda, Hao Pu Creek, Jingxin Studio, Nine Dragon Screen, Five Dragon Pavilion and Circular City.
When visiting Beijing, the 'real' cultural center lies within the hutongs. This is where local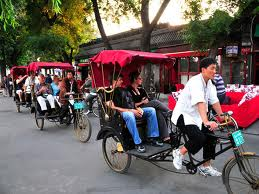 Beijingers live their lives not knowing what is going on in Beijing itself, sometimes. You will find really down to Earth good locals amazed at you visiting as a Waiguoren, or foreigners. These people are hard working people who will be delighted to meet you.
Each hutongs are unique to another and is growing in popularity as it is more community oriented. Many foreign expats, also, are wanting to relocate within the hutongs for security and for the community environment. A famous hutong where many rickshaw tours are held are in the Houhai area.