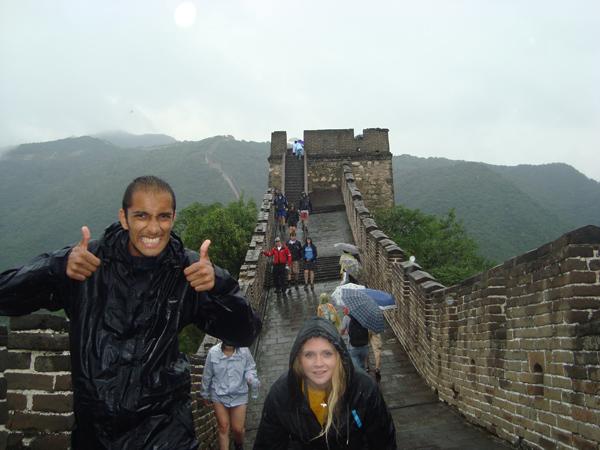 Looking for a reliable and comfortable private transfer from Tianjin Home Port Xingang to Beijing with an afternoon excursion to the Mutianyu Great Wall? Great Wall Adventure Club is here to help. We have a large fleet of cars and vans with licensed tour guides and professional drivers. We make sure that your private transfer will be safe, comfortable and relaxing.
Either book online or just send us an email, and our customer service specialists will contact you with the details. No matter what happens, your customer service specialist will be with you to help.
The Diamond Princess has assisted disembarkation starting about 07:30am with the last stragglers coming off around 09:00am. So you will leave your ship at a prearranged time. The main terminal consists of the custom house, luggage area and waiting halls. Your cruise ship will dock just by the main building.
Taking your handbags, you will go through customs. Then you go to claim your luggage at the check luggage area. If you have a lot of luggage and cannot carry or roll them on your own, you may ask the port terminal staff for help.
With the help of our representative or driver, you will be escorted to your waiting car or van, which will be outside the terminal. Tianjin Port Xingang is about 200 km from Beijing and the drive will take about 2-3 hours.
After stopping for lunch in Beijing, we'll make our way to the Great Wall at Mutianyu. Although it has gotten a face-lift, it avoids the army of tourists that plague Badaling. Mutianyu offers some breathtaking views of the valley and wall below, and if you look to your right you'll see a large sign engraved in the side of the mountain encouraging you to "Cherish the teachings of Chairman Mao". Mutianyu has also become popular for visiting foreign leaders and celebrities (former U.S. President Clinton visited Mutianyu on one of his trips to China).
You can hike down to the parking lot, take a cable car, or take a toboggan ride (highly recommended, and lots of fun!) down to meet our driver. We'll then drive back to your hotel in Beijing, ending your tour.