The Imperial Great Wall Sunset Hike (with lunch and dinner)
TOUR 1S4: From Forbidden City (or Summer Palace) to Simatai and Jinshanling, Great Wall
Popularity Ranking:



*Ranked by the quantity of signups of all 1-day hiking routes.
Courage is knowing what not to fear. –Plato
WELCOME TO THIS WEBPAGE!
Hello, and thank you for taking the time to visit our website! We know that making a choice about your China trip can be a very big decision, and that's why we want to make sure that you have as much information as possible at your disposal. No other tour operator will give you this much info, and we take it as a point of pride in making sure that our clients are the most informed before their departure. Unlike many Chinese sites, our pages are all in English, and if you find any issues or errors in anything you read, please do not hesitate to contact us. Once again, thank you for visiting Great Wall Adventure Club!
Highlight
*If you are looking for breathtaking views with a relatively peaceful walk, then the Jinshanling-West Simatai Great Wall hike is perfect for you. You'll also get breathtaking views of the sunset from the vantage point of the Great Wall. This will without a doubt be one of the highlights of your entire China trip!
*On this hike you will get the best of both Great Wall worlds, both majestically restored wall, as well as wild and dramatic unrestored Wild Wall, making the hike much more interesting than others.
*You'll tour the Forbidden City, which is perhaps China's greatest single attraction, and is the largest palace complex in the world. If you've been to the Forbidden City, you can choose to go to the Royal Summer Palace.
*Lunch and dinner are included.
While other companies bus you from section to section, Great Wall Adventure Club lets you personally experience the majesty of the Great Wall by allowing you to physically pass from one section to the next. In contrast to driving across, this lets you see the differences between the restored, maintained, section on one side and the radically different "wild wall" on the other.

Departure:

Our Great Wall hiking is a private service. What this means is that you can hike on the Great Wall at any time at your convenience. If you would much

rather be part of a group for the experience for economic and social reasons

, we'll check to see if there are more signups for the same date as your own. We'll keep you updated whenever there are more. If you would like to keep your tour a private one, please let us know and we'll assign you a guide and driver.

Detailed Hiking Itinerary: (6 kms /4 miles on the Great Wall)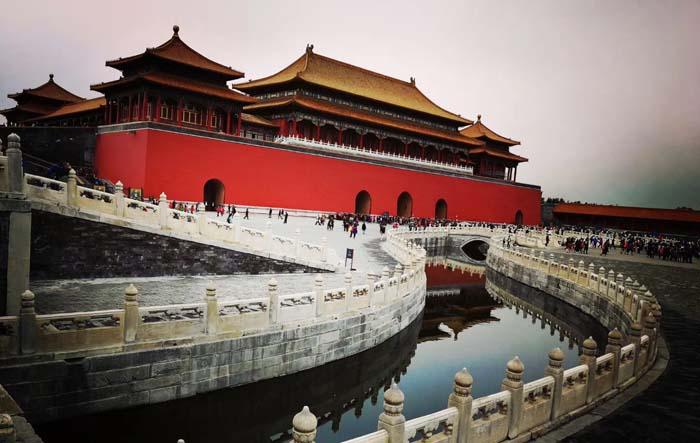 MORNING

Your guide will meet you at your hotel at around 8 am, and by private minivan we will head to the Forbidden City. The Forbidden City (known in Chinese as Gu Gong) is the largest surviving palace complex and the former home of the emperors of the Ming and Qing Dynasty. The Forbidden City is one of the greatest attractions in the world. Built by the third Ming emperor between 1406-1422, the Forbidden City served as the official residence to the Emperor of China until the last emperor, Puyi, was forced to evacuate in 1924. The Forbidden City is divided into two parts. The southern section, or the Outer Court was where the emperor exercised his supreme power over the nation. The northern section, or the Inner Court was where he lived with his royal family. Consisting of 980 buildings and with 8,707 bays of rooms, the Forbidden City is the best example of classical Chinese architecture in the world, and is a wonder to behold.
If you'd like to change your morning tour to Summer Palace, we'll be more than happy to substitute with it.
NOON
We will have a break for a brief lunch by tasting the local specialties of Beijing - dumplings, Chinese quesadilla, noodles with stir-fried sources, or Qingfeng baozi (meat buns), a roadside restaurant chain in old Beijing famed for its succulent steamed buns. Chinese President Xi ordered 6 pork buns and other dishes in this restaurant before and it has greatly improved the reputation of Qingfeng. Qingfeng, in Chinese, means "celebrating the harvest."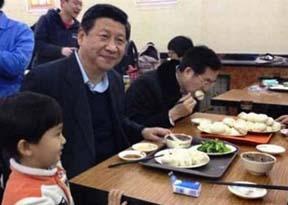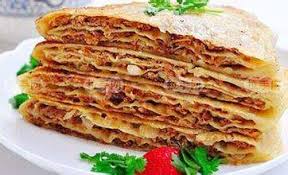 After lunch, we'll drive outside Beijing towards the Jinshanling Great Wall, which will serve as the setting for our hike today.
AFTERNOON
There are more than 100 watch towers along the Jinshanling Great Wall. "Watching Beijing Tower" is on the highest point, from which you can see Beijing. The Jinshanling Great Wall is second only to the Badaling Great Wall in its completeness. After about 1.5-2 hours of hiking, we will cross over into west Simatai. While the eastern portion of Simatai is closed due to government maintenance and repairs, the western section of the Simatai Great Wall is still open to hikers. The Simatai Great Wall is separated into eastern and western halves by a valley, with a rainbow-like chain bridge over the valley. The hills in the west are sloping gently, with 20 watchtowers remaining in good shape. The Simatai section of the Great Wall is one of the few sections to retain the original appearance of the Great Wall. Incorporating a variety of characteristics of other sections of the Great Wall, Simatai also displays some unique features of its own. It is often described with the following five words: perilous, dense, diverse, artful, and peculiar.

After about 1-1.5 hours of hiking in west Simatai, you will descend down the Great Wall. However, before we climb down, we'll stay in order to view the sunset over the Great Wall. This experience will be a nature lover's delight, and is also a great opportunity for photos.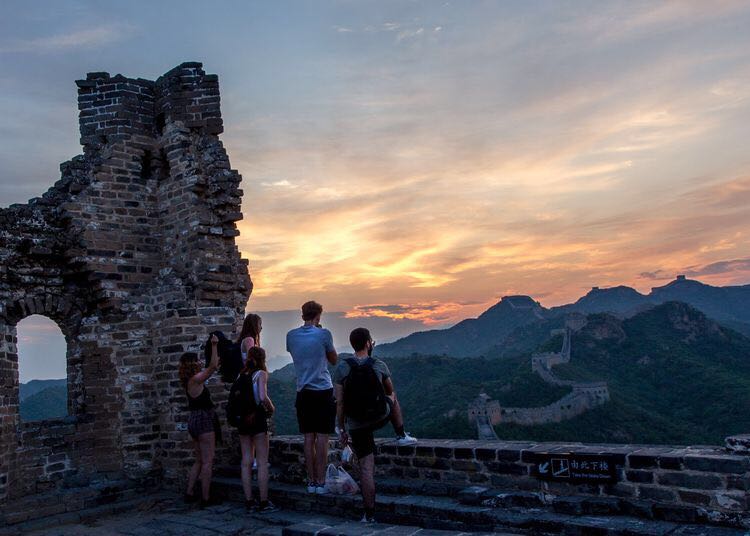 After climbing down the wall we'll have dinner at a nearby guesthouse. We'll then drive back to Beijing, and you will be dropped off back at your hotel in the evening.
Note: Please remember to bring your own snacks, drinks, and lunch, as a lunch will not be provided on this hike.
Stuff you should bring with you:

* Tough hiking boots, sunscreen and sunglasses
* Backpack, and snacks or energy/protein supplements you want to have before lunch*
* Extra cash for driver/guide tips
* Don't forget your camera!